Study Abroad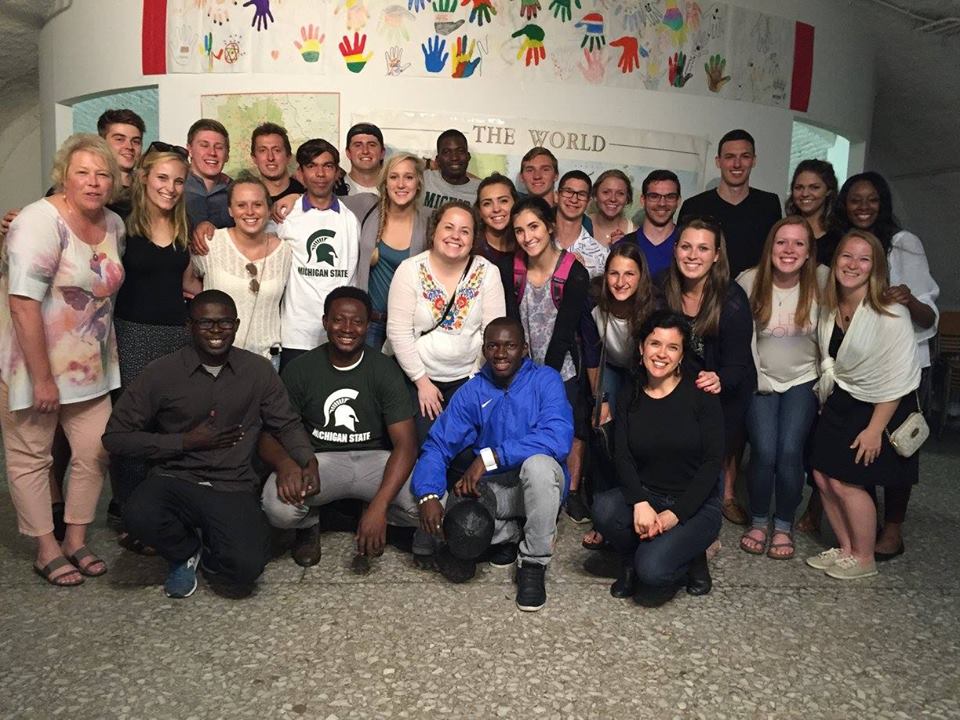 As the pioneer land grant institution in the United States, Michigan State University has made great strides to becoming a "world grant" institution.  Our mission, which includes transforming lives through education, service and outreach; exposing first-generation college students to study abroad; and connecting with alumni and friends around the world in meaningful ways has set the tone for the Italian Communication, Marketing, and Sales education abroad program (formerly Made in Italy).
"The Made in Italy program is unlike most study abroad experiences. You are going to be challenged to think harder and more critically and to open your hearts and your minds to new people and new experiences." said Julia Attard, senior Communication major and Sales Leadership minor. "I was forced to dig deeper to find answers that a text book wouldn't give me and to take my experiences and explain in detail how I felt, what I saw, and what it means. Everything I saw, felt, and did turned me into a better, stronger version of myself."
Hands-on activities of the program put theory into practice when students volunteer at the Caritas Soup Kitchen serving meals, with Hummustown creating a marketing and social media plan, and with the Baobab Project befriending refugees living in an unofficial camp outside the Tiburtina Train Station, all while testing their interpersonal and intercultural communication skills.
Students participate in "A Day in the Life of a Refugee" walking tour of the city, during which students are led across the city with refugee guides to truly understand what obstacles refugees face on a daily basis. On average each student walked 10 miles as the crossed the city to see where many of the refugees are able to procure meals, find locations to shower, search for housing, and other social services.  
"At the Joel Nafuma Refugee Center, I was able to experience life and beauty in a way that looked beyond differences and even language barriers," Gittens said. "After a little hesitation, I was able to open my mind and especially my heart to love and learn from some the most underprivileged yet ingenious individuals the world has to offer. This program was a perfect combination of learning, giving and growing."
Participant Kyle Gomes said, "People see or hear the word refugee and make assumptions. A refugee is just a title, like student or doctor. These people are individuals that deserve love and respect, and they have a story to tell. It's our goal to give them that voice and spread that love and respect."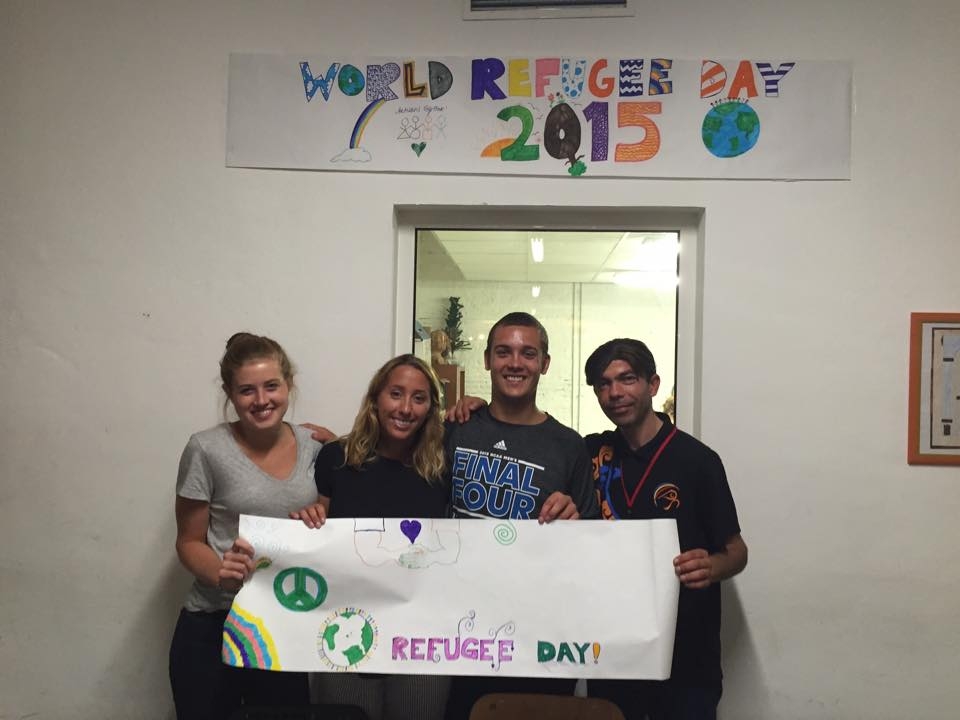 Established in 2010, the program is far from just a six-week experience from mid-May until the end of June. This rigorous nine credit course load consists of three classes that focus on Italian branding and marketing, communication from an Italian perspective, and an intercultural communication and sales course.
Because the program fills up quickly, program leaders Jennifer Rumler, Managing Director of the Sales Leadership Minor in January.
The goal of the meetings is to allow students to get to know each other, to demonstrate that the learning and teaching style will be far different from the typical MSU lecture hall, and to set firm expectations. Students learn about the professors they will encounter, the excursions they will undertake, and the hands-on experiential learning that is built into every class.
For more information, contact Jennifer Rumler at rumlerj@msu.edu.
Students earn nine credits in six weeks taking these three classes:
"Made In Italy"

Taught by Andrea Giuricin, world-renowned Transportation Consultant  and Professor at University Milan Bicocca, Adj. Professor Mobility management and Marketing Services at University Milan Bicocca, and Strategic Consultant for the President of NTV.

"Communication Italian Style: Popes, Politicians, and Popular Culture"

Taught by Media Specialist, former the Director of English Language Programming for Vatican Radio, and 40-year-veteran journalist, Seàn-Patrick Lovett 

"Intercultural Communication and Sales"

Taught by Jennifer Rumler 
The Italian Communication course combines lecture, and discussion, as well as experiential excursions to locations in the Eternal City that brought the discussions to life. Excursions to St. Peter's Basilica, Basilica di San Clemente, the Vittorio Emanuele II monument, Castel Sant'Angelo, Palazzo Doria Pamphilij, Vatican Radio Station, and Vatican Television Station round out the experience.
"One of the greatest connections I made during the program was with professor Seàn-Patrick Lovett. His natural tendency to draw you in with his wisdom was pleasantly overwhelming…he truly cared for each and every last one of us, and made sure that WE made this experience one that would never be forgotten," said Gittens, who was voted most-effective communicator by her peers as they defended their resumes in the Karol Wojtyla (St. John Paul II) recording studio inside Vatican Radio.
The Intercultural Communication and Sales course began with two weeks of intensive professional development with Hanson, who helped students explore their tolerance for change and uncertainty as they experienced a new culture and language, as well as new living and learning environments.
The course transitioned to intercultural communication with Rumler, where students explored culture, prejudice, privilege and race in the United States as a means of understanding those issues in the global workplace. Being engaged residents of the Eternal City rather than merely tourists, Made in Italy students became involved in current social issues in Rome, in this case, the current refugee crisis. Students began to understand first-hand the role of community engagement and corporate social responsibility, topics emphasized in the Sales Leadership Minor.
To cap off the experience a farewell Afghani meal was prepared by a refugee artisan for Made in Italy participants. While the students and friends at the center were sad to part, they chose to celebrate their time together by having a dance party.
For more information about the Made in Italy program, please contact Jennfier Rumler at rumlerj@msu.edu. To apply, go to the Office of Study Abroad website, search programs, select summer, Italy, and Made in Italy. The program fills up fast, usually in late November, early December, so apply early!